What is an episode?
In 88 Fortunes, episodes are a collection of 5-9 slot quest areas, each with their own unique name and theme. To progress through each episode, spin on your favorite slots to level up! For more information on how to level up, please see our guide on How to Unlock Slots.
Portals
Each episode, aside from episode one, has a portal at the beginning and at the end of the episode's slot track.
To navigate to a portal, swipe all of the way right to access the portal to the previous episode or swipe all of the way to the left to access to the portal for the next episode.
Navigating through the episodes via the portals are a great way to familiarize yourself with all of the slots currently available on 88 Fortunes.
However, if you have a favorite slot in episode one and another in episode eight, using the portals will require you to go through several loading screens. To jump around episodes quickly, you can use the Quest Map to bypass episodes.
Quest Map
To open the quest map, tap on the compass map icon in the lower left-hand portion of the screen.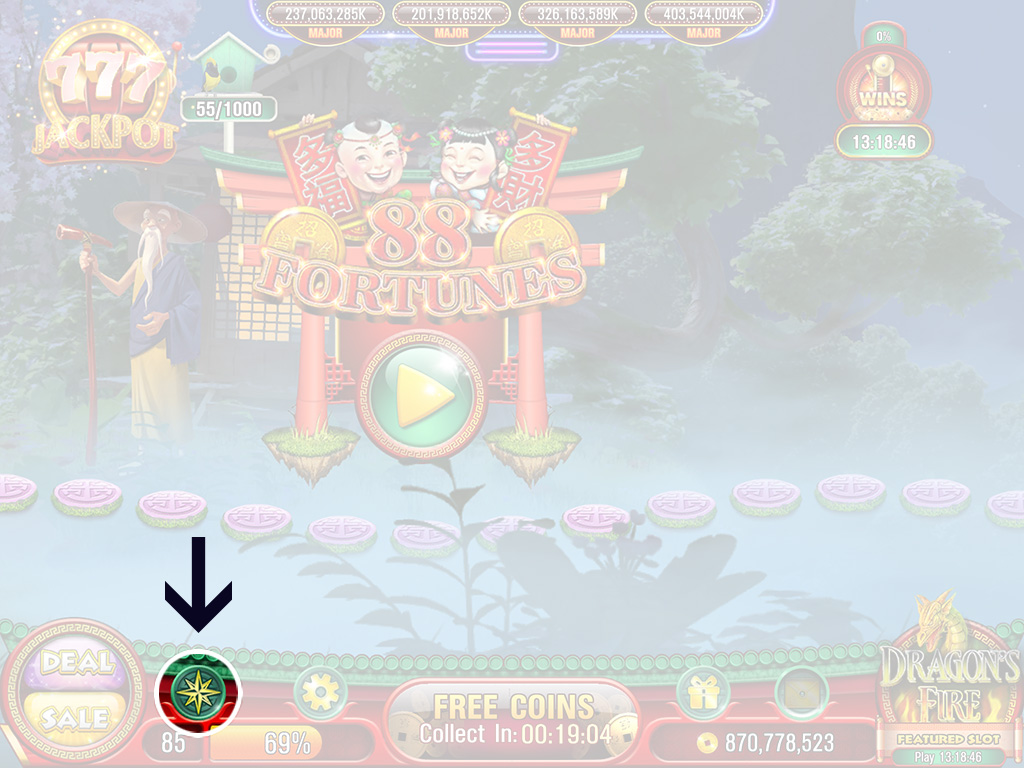 Once the Quest Map is open, you can swipe to the left or right on your screen to navigate through your options. Once you're ready to load into your episode of choice, tap on the episode's image.